STUDENT TESTIMONIALS for MIKE MICHALKOW.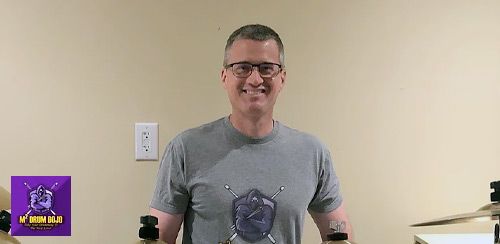 After 5 years of diligent practice, I knew that I had reached a plateau in my drumming progress and it was time to reach out for professional instruction. I chose Mike because he is a well rounded, professional drummer who also has an outstanding personality and attitude. Mike has been able to take my goals, identify all my weaknesses' and create a tailored made plan to help me reach those goals. Adding this accountability with Mike's instruction will take you to your next level and beyond. I thoroughly enjoy my lessons and friendship with Mike. I recommend him to you with no reservations. Thanks Mike!
Doug Kistler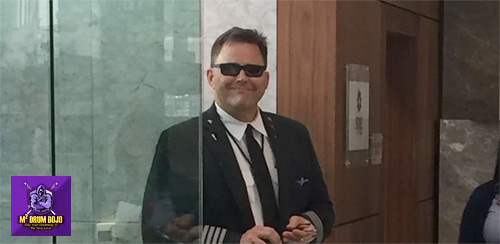 I have been taking weekly one hour private lessons with Mike for over a year. I also attend his bi weekly group Master Classes. Mike's approach to our one on one lessons really appeals to me. He is personable, professional and extremely knowledgeable. When he recommends equipment or gear, it comes from his extensive experience of over 30 years. Everything he has recommended that I try has turned out to be the best decision I could have made for that particular thing. As far as what Mike teaches, he actually literally wrote the book. His book "Total Rock drummer" is excellent and we reference it almost every lesson. And then there are Mike's Master Classes. They focus on a wide range of subjects that stretch my thinking about drumming. Obviously I have made a decision that Mike is an EXCELLENT drum teacher. If you are interested in taking drum lessons, you should look no further than Mike Michalkow. In my opinion, he is simply the best.
Professional Airline Pilot And Drummer
Proud M2Drum Dojo Member !
Bruce Loy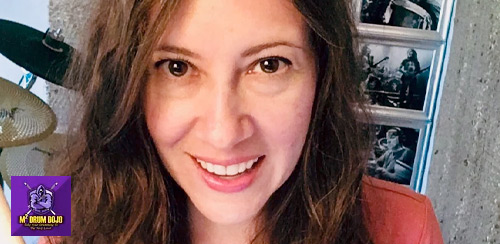 Studying with Mike at the M2 Drum Dojo has helped me advance my playing skills tremendously in a short period of time. You can't find a better instructor. Mike is knowledgeable, patient, encouraging, and always sharing his passion for drumming, along with great drum stories in his teaching. His private lessons and master classes are unique, highly engaging, and lots of fun! I love that Mike allows me the freedom to choose the songs/styles I want to learn to play, knows how to guide me towards achieving my personal goals, and also shares his ideas and offers suggestions for other musical ventures he thinks will benefit and interest me.
Along with Mike's M2 Drum Dojo comes a vast drumming community, providing numerous personal connections with wonderful drummers from around the world. His Zoom master classes cater to beginner through advanced levels and are filled with a multitude of live professional quality examples, as well as live student performance opportunities and challenges for growth. Mike exhibits outstanding musicianship in every aspect and his approach is continuously filled with excitement, creativity, and positivity. The M2 Drum Dojo private lessons and master classes receive my highest recommendation!
Deborah Smith
Houston, Texas USA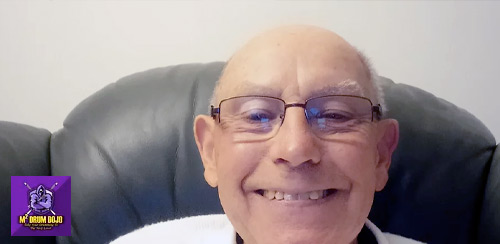 In September 2015, I met Mike at a Drum Camp in Vancouver where he was a senior instructor. From that time on, from what he passed on to me and over the last seven Months, or so I have joined his zoom classes, with several others, and through his various lessons, and the friendly attitude, you can't help but just love his teachings.
The whole group and myself are a close unit and we keep in contacting by FACEBOOK, or Messenger, on a regular basis, through Mikes encouragement. Mostly the people I've met are from Canada, the States, Ireland. I hope you will attain as much as I have from THE MASTER..
I can only say a huge thank you Mike Michalkow for the cross section of just brilliant knowledge..
Colin Reynolds
Chelmsford, Essex, UK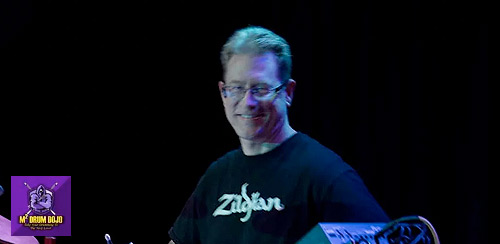 My drumming has absolutely taken off since I started studying with Mike and I am now playing in a band and having the time of my life! Mike literally wrote the book on rock drumming. He keeps everything really fun and always teaches you some cool new lick or groove in every lesson. If you want to take your drumming to the next level you have come to the right place. Check it out!
Justin Willard
Salt Lake City, USA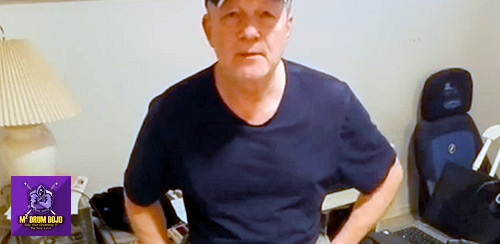 Aussie Mate here! I've been studying with Mike Michalkow for 3 years and have been a part of the M2 Drum Dojo Masterclasses since the beginning, I love the community of drummers that Mike has built along with all the friendships that have formed because of his group Zoom Masterclasses. Join us! You won't be disappointed.
Rock On Everyone!
Peter Knispel
Australia