Mike's Award Winning Book by Alfred Publishing
Drummers are calling this Another Bible of Drumming! For the Absolute Beginner to Early Advanced, this Book is all you need to get you playing the drums in ways you've never imagined.
Shirts, Hoodies, Hats, Mugs & More!
Rock your Style with M2 Drum Dojo Apparel, for kids, Women & Men! So many awesome styles and colors to choose from . Follow This Link to Get your Apparel Today!
BECOME A PATREON OR FUNDLY FAN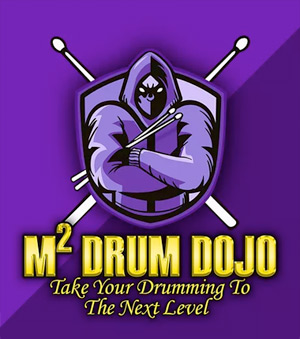 Help Mike Re-Build A New Drum Studio
Covid Hit Everyone Hard! Especially Musicians & Artists. Become a Patreon to Help Mike Achieve His Goals by Re-Building a State of The Art Studio for Lessons, Recordings, Videos and Live Stream. Visit these links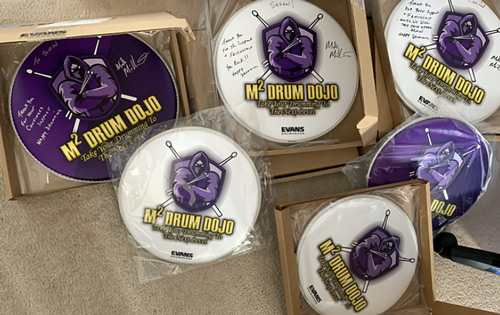 M2 DRUM DOJO CUSTOM DRUM HEADS BY EVANS
For your drum room wall.
12" or 14" Purple or White Custom Heads by Evans.
12" heads are $30.00 plus shipping
14" are $35.00 plus shipping.
Shipping worldwide is available!